The NJ Tool Show is an annual event that my tool-nut friend and I eagerly anticipate all year. We get to see all the latest innovations in shop tools, from programmable laser cutters that slice with such precision that they can duplicate a business card in 6 point type in a piece of oak veneer to shade tree inventions that seemed to have no practical use at all. It's tool porn, no doubt about it.
At one of the shows, maybe 2001, I ducked outside into the freezing January weather to grab a smoke — a habit I'm glad to say I kicked many years ago. Outside I met a district rep for a well-known German power tool maker. We chatted about the show and I expressed surprise not to see either Home Depot or Lowes in attendance. After all, both were huge tool retailers in the NYC area. He grunted and said that the worst decision his company had ever made was to bring in big chain stores as retailers for their products.
I commented on how much cheaper it was to buy tools from these stores than from dedicated tool stores like A.W. Meyer. "Guess it's their volume advantage, right?" He said I was correct, except not in the way I thought. These stores were able to use their clout as volume sellers to make the companies build models just for them, cutting corners to save costs. He said that's mostly why they're cheaper. "Wait. Are you saying that the same tool bought at a big chain store isn't the same as one bought at, say, Wankel's Hardware on 3rd Ave?" Yup.
I was stunned by that. Half of the small power tools in my shop were purchased at big chain stores. Maybe this is why I'd had to replace my orbital sander twice in two years and my Milwaukee drill hasn't been the same since I used it with a paddle to stir up a bucket of plaster. But it still sounded like disgruntled employee talk.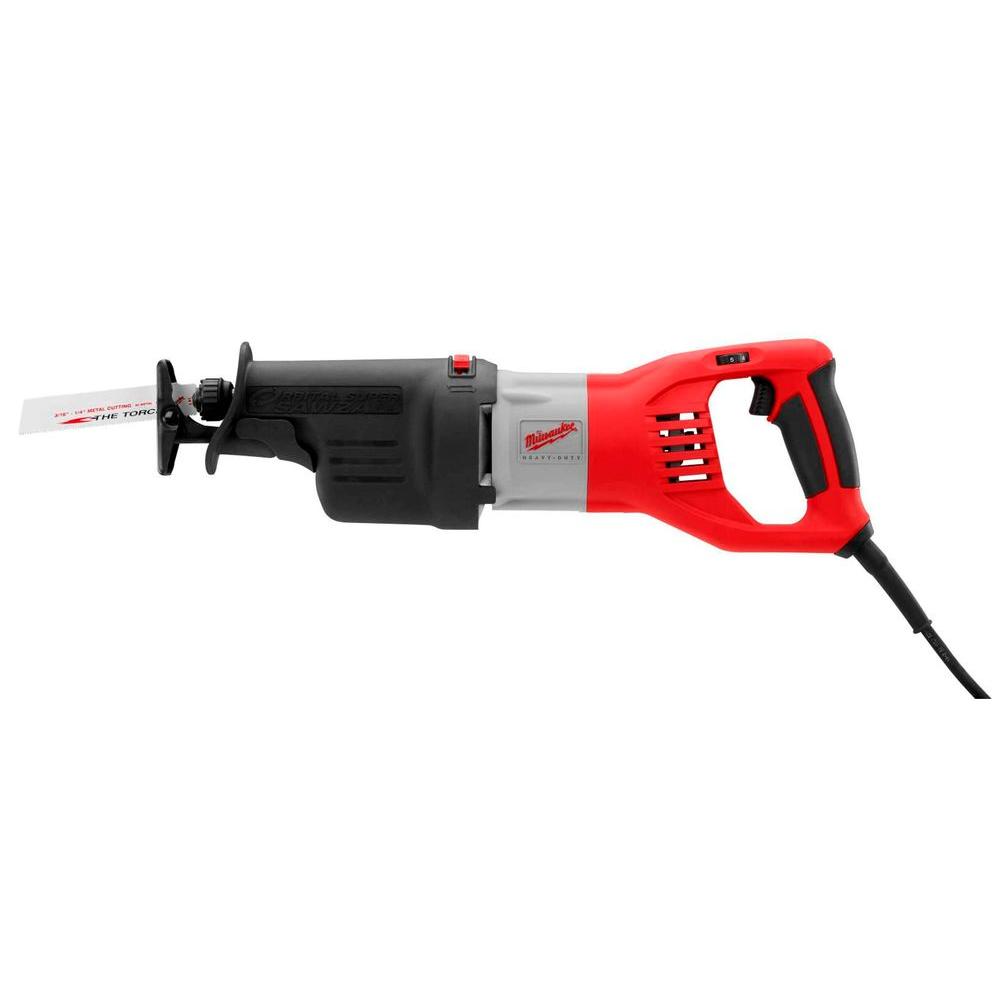 A few months later I was in the market for a demolition saw to begin my first floor renovation. I went to a Home Depot on Hamilton Ave and bought a Milwaukee Super Sawzall. Demo saws get a lot of abuse so I wanted a tough one. Since I was a kid I knew that Milwaukee power tools cost more but they came with its famous lifetime warranty.
I got home and plugged it in. The motor ran but the blade didn't move. So it was back to Home Depot and an hour-long wait in the Returns line, where I was cheerfully issued a replacement saw. Back home, same thing: motor ran/blade didn't move. Back to Home Depot again but this time I told the "sales associate" that I wanted to see the saw working. He plugged it in and it ran. One year + one month later, it stopped working, just like the others. The weird thing is that it broke while I was cutting a relatively soft piece of copper pipe.
Rats. Back to Home Depot for another replacement. However, I was told that since the tool was more than a couple of months old it had to be sent out for repair. Their turn-around was six weeks(!). I needed it working today so he advised me to take it to a local Milwaukee factory repair facility. I brought it to one I found on Coney Island Ave. As soon as he opened the case, the boss exclaimed, "Ah, a Home Depot Special".
Wait, wot? How did he know that? He showed me: plastic gears and plastic connector rods and it was the plastic clutch in mine that had broken. He had another Sawzall in for repair and already open on the bench — a "real" Milwaukee, even though they were both sold in boxes that said "Milwaukee Super Sawzall". Metal parts. There's no question they weren't the same saw internally. The German tool rep was right!
Worse, my "Home Depot Special" didn't have Milwaukee's famous lifetime warranty. In fact, it didn't even have Milwaukee's more recent five-year warranty on power tools. Mine had expired a month earlier after only one year! WTF? It cost me $130 to save $30 by buying it at a Big Chain Store. That's a mistake I'll never make again.
Later I expressed my outrage to a Home Depot "Tool Corral" manager about this. He said that the longer warranty would have been honored if Home Depot had done the repair. But who can wait a month and a half for a tool fix when you're in the middle of a job? The point is, the saw shouldn't have failed to begin with. My plumber has a 20 year-old Sawzall that's never been in for repair and I had three failed Milwaukee Super Sawzalls in one year… all Home Depot specials.
But wait. There's more…
Last week after a heavy rain I noticed that my kitchen slider wasn't sliding too easily. Something was restricting it. The bottom of the door was bulging. On closer inspection the weather seals had failed allowing water to enter at the seams, causing the interior wood to swell. The door was 15 years old. You can see the installation here back in 2000. I recalled that Anderson has a 20 year warranty so I called the company hoping that they would at least send me a couple of new doors. I was wrong — only the glass has 20 years. The other parts come with a 10 year guarantee.
Bummer, but there's more to this story. The Andersen rep asked me to find the "Anderson triangle" etched on the glass. There was none. It had the Andersen logo on a couple of badges on the exterior, and you can see the Andersen sticker on the window at the back, which I bought at the same time. But she said those weren't determinate of an Andersen-warrantied product. It has to have that little graphic etched on the glass to be covered under the famous Andersen warranty. In other words, the door never had an Andersen warranty. Outrageous.
Where was it purchased? Guess. At the same Hamilton Ave Home Depot where I bought those Sawzalls. I went with Frank O'Donnell, my GC, to buy it so there's no question about who sold it or that it was indeed sold as an Andersen door. This story gets better.
Consumer fraud? Deception? I think so but the perpetrators are on both sides. The manufacturers are equally guilty of shilling warranties in their sales materials that tacitly don't apply to the sub-standard sibling products purchased at these big box stores. Customers buy these high-end, name brand products expecting top quality and what they get are second-tier items with inferior warranties.
Want a quality tool? Buy it from your local hardware store. Failing that, use AW Meyer in Ridgefield, NJ.